The Photo Game: Grass
We planted some of these grasses in our yard this summer. They're doing okay but not thriving–at least not yet.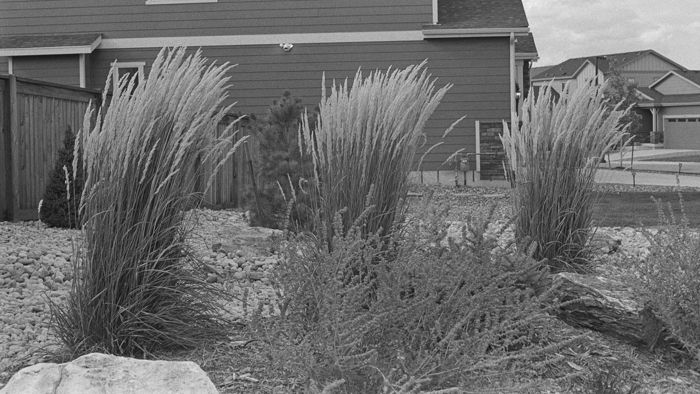 Background
I joined Kenneth Wajda and a small group of photographers in a weekly photo game a while ago. Kenneth wrote a prompt each week and tasked us with creating a photograph that met the prompt. Unfortunately, Kenneth's photo game is taking a break.
Since I'm not prepared to give up the game, my wife graciously agreed to provide me with a surprise prompt each week so that I can continue.
The rules are still the same:
All submissions must be scans of film; no photos from digital cameras
Images must be captured, processed, and submitted by 8 AM each Saturday
Miss a week, and you're out
My goal in playing is simple. Get out and shoot film.
This Week
This week's prompt arrived just in time, with all the decorative grasses in my suburban neighborhood blooming. I like the look of the "fluffy" yellow grass tops. It finally starts to feel like fall once the grasses flower.
We planted some of these grasses in our yard this summer. They're doing okay but not thriving–at least not yet. Here's an example: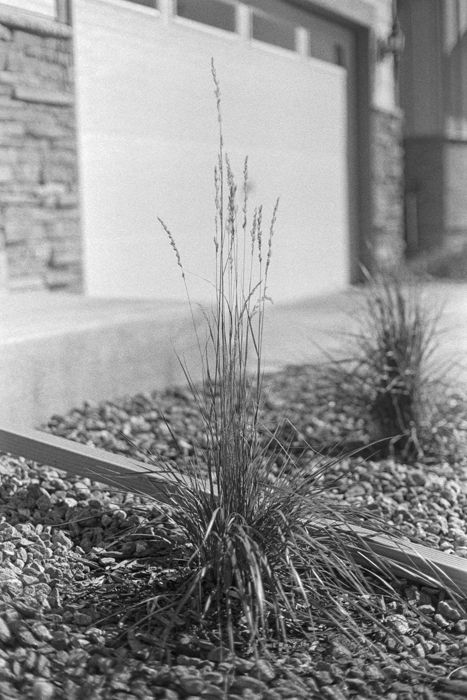 Other Photos from the Roll