Building the Photo Habit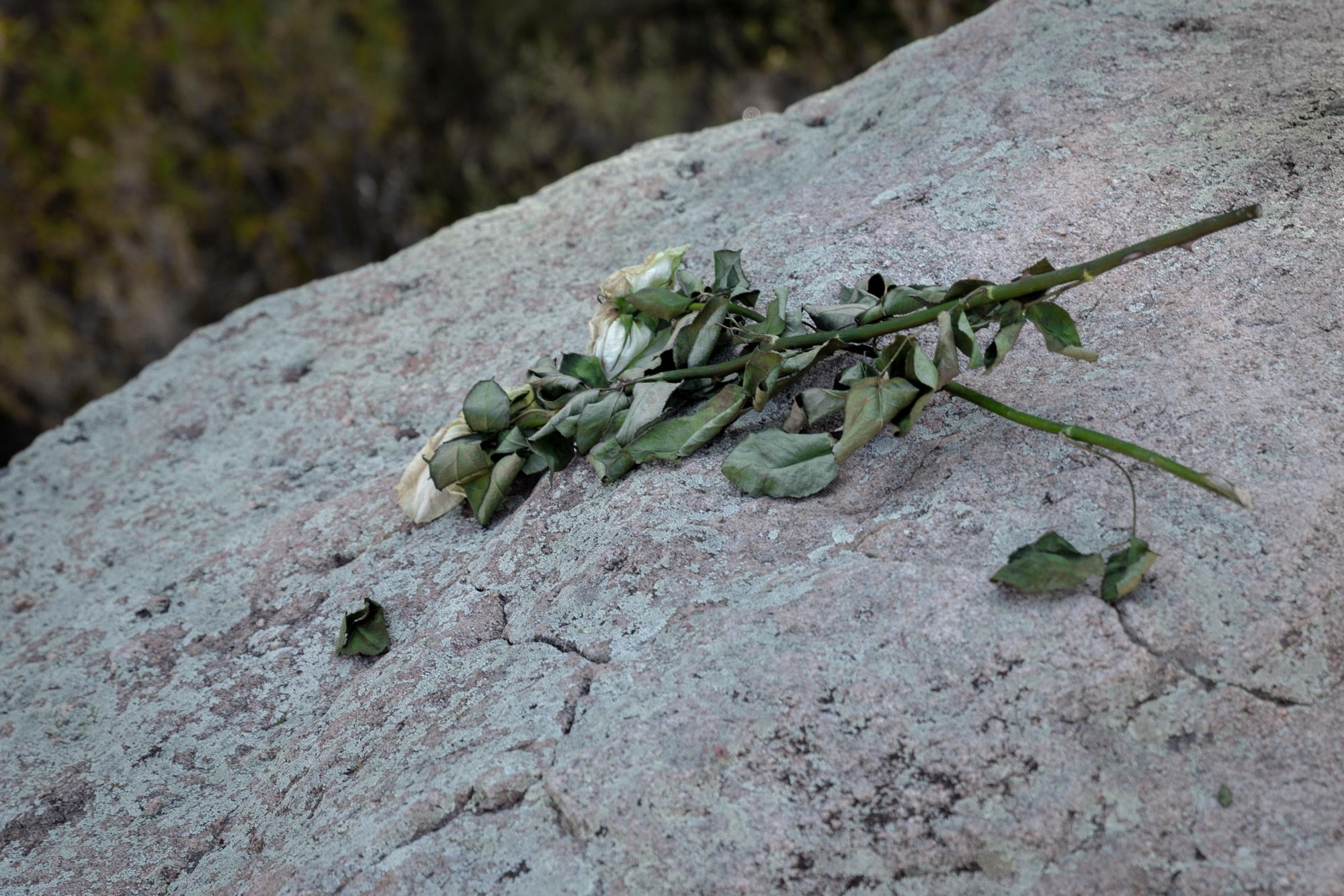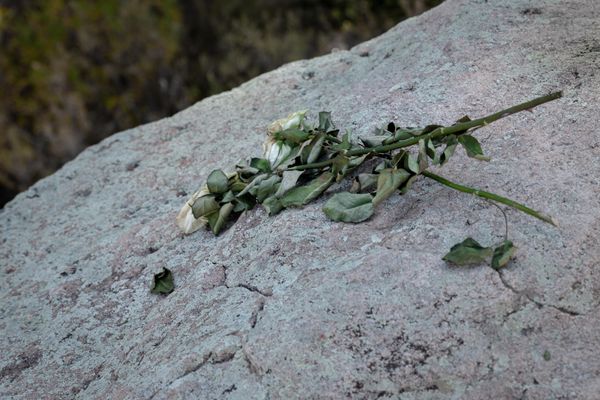 I took these two photos in Castlewood Canyon today. The midday light was harsh, so I spent my time looking for interesting details in the shadows.
The roses above were left on top of a small overlook. I'm not sure who left them or when it happened. The withered flowers raise more questions than answers.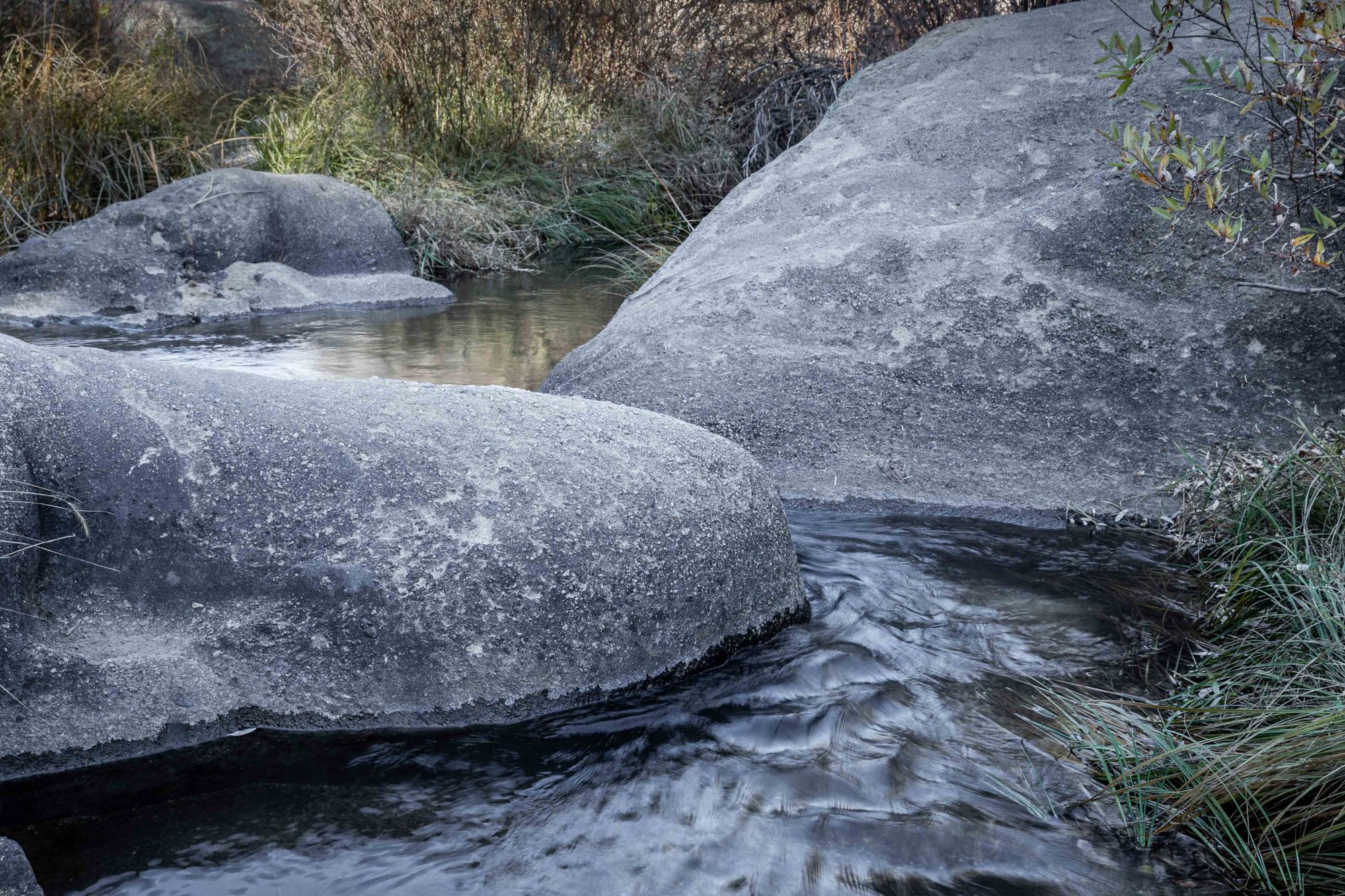 The image of the rocks in the stream turned out much better than expected. I took three exposures with the intention of stacking them and testing Lightroom's HDR tool. This is the result. Looks good to me :)